DALLAS CRIMINAL DEFENSE LAW OFFICE
Top rated Dallas Criminal Defense Lawyer
Stories:
News - Press Releases - Blogs
John Helms, a Dallas criminal defense lawyer for Digital Privacy Defense John Helm unravels the complexities of digital privacy in the context of criminal investigations. He provides a legal perspective on whether law enforcement can compel individuals to disclose their phone passcodes. Dallas, TX - June 12, 2023 - The world of digital privacy can be a confusing one, especially when it inter...
June 12
Can Law Enforcement Force You To Unlock Your Cell Phone And Disclose Your Passcodes In Criminal Investigations? In this blog Dallas criminal defense lawyer for Digital Privacy Defense John Helms explains: Search Warrants for Cell Phone Contents The Fifth Amendment and Testimony Biometric Data Passcodes and the Foregone-Conclusion Doctrine Law Enforcement Access Without Passcodes and Biometric ...
May 06
Many people are concerned about how an arrest will affect their future and whether they will lose their job. Individuals should seek the advice of a Texas criminal defense attorney to understand the potential consequences of their arrest. Although the American criminal justice system presumes that everyone is innocent until proven guilty, public perception frequently convicts someone before...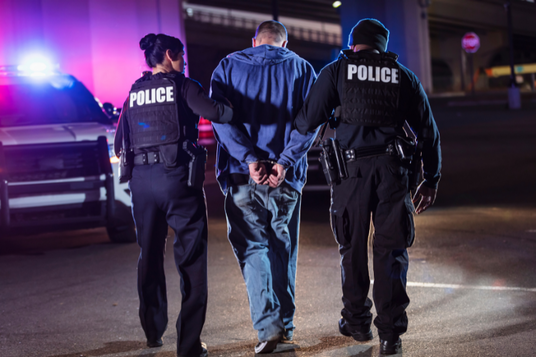 May 04
Kate's Law is a bill in the United States. In response to Kate Steinle's tragic death, Congress has introduced legislation. Kate was a young woman murdered in San Francisco by a man with a long and serious criminal history who had previously been deported from the United States and returned several times. The proposed legislation seeks to increase the penalties for illegal reentry crimes t...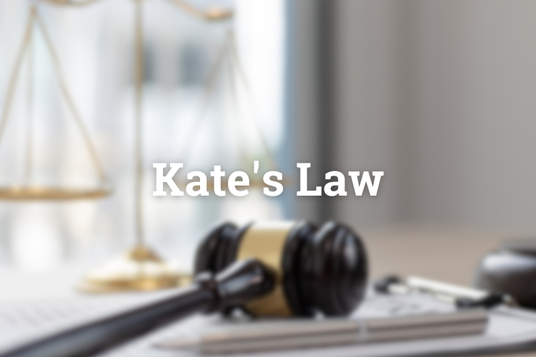 April 29
If you've been convicted of a crime in Texas and believe there were mistakes made during the trial, you have the right to appeal. However, it is critical to recognize that the appeals process is complicated and necessitates a thorough understanding of the law and legal procedures. In this short post, we'll go over how to appeal a criminal conviction in Texas and what to expect throughout t...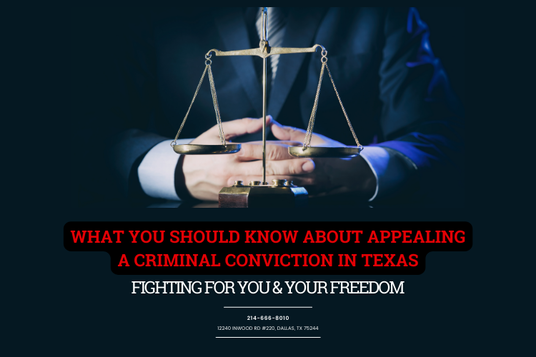 April 20
It is important to understand your rights and the situation you may find yourself in if authorities detain you. According to Dallas Criminal Defense Lawyer John Helms, being detained by the police is not the same as being arrested. You can't just walk away when you're detained, but you're also not officially arrested. A typical scenario in which you may be detained is at a sobriety checkpo...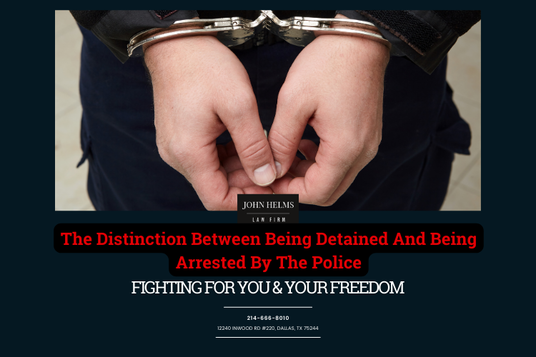 April 06
A misdemeanor DWI conviction can result in a fine of up to $500. It may also result in the suspension of your driver's license, impacting your daily life and mobility. This can also harm your job prospects and personal life. Furthermore, if you are driving under the influence while transporting a minor, you may face felony charges. This is because DWI with a minor passenger is a more seri...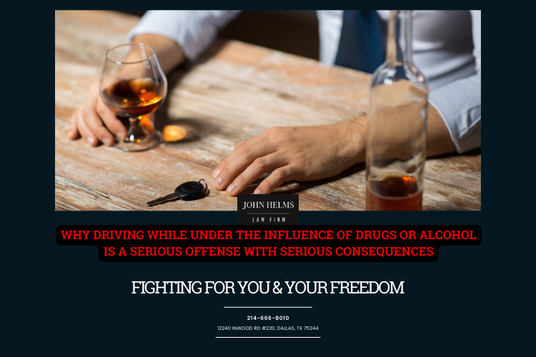 March 31
Many people opt for a plea bargain when confronted with criminal charges to avoid a potentially lengthy and uncertain trial process. However, a common misconception is that pleading guilty forfeits the right to appeal. While this is frequently the case because of the terms of a plea agreement, it is not always the case. The right to appeal is not automatically waived simply because a perso...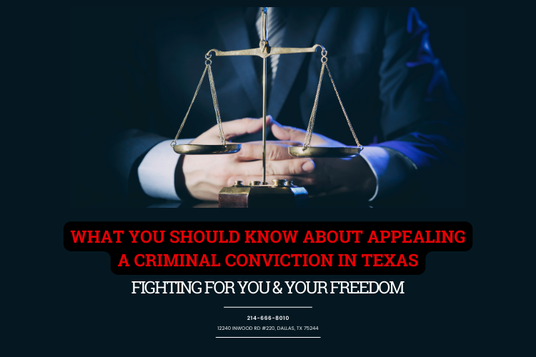 March 13
Consequences of writing bad checks Explained by John Helms Bad Check Defense Lawyer from Dallas. When someone writes a check for an amount that exceeds the balance in their bank account with the intent to deceive the recipient, it is a criminal offense. This may appear harmless, but the consequences can be severe, particularly in Texas. Many people may be perplexed as to how such a crime co...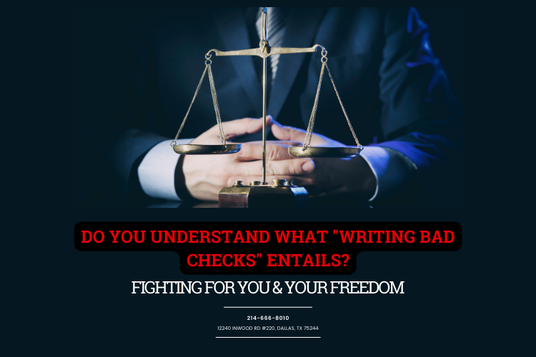 March 13
Have you or a loved one been arrested on federal drug charges recently? It can be frightening and perplexing for the accused and their families. People are frequently shocked and perplexed as to why their loved one is being accused of something in which they had no involvement. It's important to understand that even if a person isn't a full-time drug dealer, they can still face federal dru...