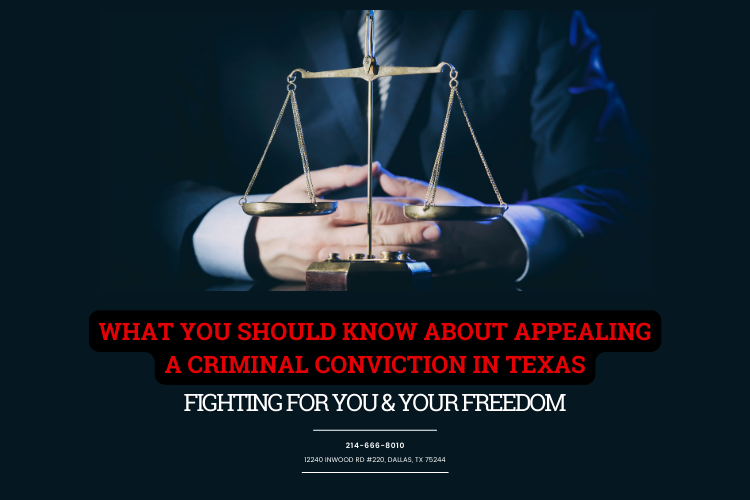 What You Should Know About the Right to Appeal After a Guilty Plea? Dallas Criminal Appeals Lawyer Explains.
Winning an appeal after a guilty plea is typically complex, and working with a skilled criminal appeals lawyer is crucial to understand your options and navigating the appeals process.
Many people opt for a plea bargain when confronted with criminal charges to avoid a potentially lengthy and uncertain trial process.
However, a common misconception is that pleading guilty forfeits the right to appeal.
While this is frequently the case because of the terms of a plea agreement, it is not always the case.
The right to appeal is not automatically waived simply because a person pleads guilty.
A guilty plea may be challenged and an appeal granted in certain limited circumstances.
However, because the individual has admitted guilt, the chances of winning an appeal are slim in these cases.
This is why it is frequently stated that the chances of winning an appeal after a guilty plea are minimal.
If you or a loved one is in this situation, it is important to consider working with a knowledgeable and experienced criminal appeals lawyer.
A good lawyer can help you understand your chances of success in appealing a guilty plea and guide you through the appeals process.
When a person or a family member approaches Dallas attorney John Helms about a possible appeal after a guilty plea, he offers to investigate the possibility of a reduced-rate appeal.
He does this because it is uncommon to have a legitimate basis for an appeal after a guilty plea.
If he finds a possible basis for an appeal, he will consult with the individual to determine whether they wish to proceed.
To summarize, while the right to appeal is not waived simply because of a guilty plea, the chances of success in such circumstances are slim.
If you or a loved one is facing a criminal conviction and are considering an appeal, you must seek the assistance of an experienced Dallas criminal appeals lawyer who can walk you through the process and help you understand your options. Call us at 214-974-3335 or send us a message here so that we can review your case with you.
Media contact:
Phone: 214-666-8010