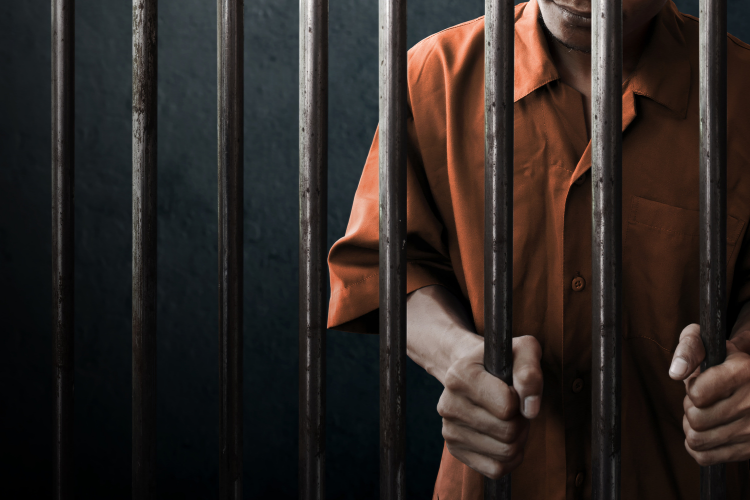 Plano TX Criminal Defense Lawyer John Helms Reports - Mass Incarceration in the United States:
Mass Incarceration in the United States: What Is It and How Did We Get Here?
As of 2016, there are at least 2.3 million people incarcerated in the United States. This accounts for approximately 0.7% of the overall United States population.
"The United States has the highest rate of incarceration across the world, with almost 1% of our total population behind bars. Because of the incredibly complex nature of the United States' justice and correctional systems, this is a difficult issue to understand, and an even more difficult issue to address." Plano TX Criminal Defense Lawyer
How Many People Are Incarcerated in the United States?
As of 2016, there are at least 2.3 million people incarcerated in the United States. This accounts for approximately 0.7% of the overall United States population. While this may seem insignificant, here are some statistics that put into perspective just how many inmates the United States has.
There are 985,000 medical doctors in the United States, meaning that there are 2.33 times as many inmates as there are doctors.

Similarly, there are 1.3 million lawyers in the U.S.

The state of New Mexico has a population of 2 million people.

Together, Vermont, Delaware, and Alaska total 2.3 million people. In other words, the total population of these states is equivalent to the number of people incarcerated in the United States.
However, prison statistics only account for the people held after trial, conviction, and sentencing. They do not include the 10.6 million people each year who are processed into jails after being arrested. This phenomenon, which criminal justice researchers commonly refer to as "the churn," puts a massive strain on space, resources, and staff, and contributes to the prison overpopulation problem.
How Many Prisons and Jails Are There in the United States?
There are several types of prisons, jails, and other facilities where people are held for trial or after sentencing. As of 2020, the United States has:
1883 state prisons, accounting for 1.3 million people

110 federal prisons, accounting for 226,000 people

1,772 juvenile correctional facilities, accounting for 44,000 people

3,134 local jails, accounting for 631,000 people

218 immigration detention facilities, accounting for 42,000 people, many of whom are imprisoned solely for their immigration status.

80 Indian Country jails, accounting for 2500 people

232 state psychiatric hospitals, accounting for 22,000 people (involuntarily committed)

Military holding facilities, accounting for 1300 people.
Another 3.6 million people are currently on probation, and 840,000 people are on parole.
It is also worth noting that 555,000 people are locked up before even being trialed, much less sentenced, for the offense they have allegedly committed. This is partially due to the fact that the usual bail amount of $10,000 totals more than eight times the monthly income of the average person who has been arrested for a crime.
Additionally, the consequences of being imprisoned do not end once your sentence is over. Over 77 million Americans have some sort of criminal record, which leads to housing and employment discrimination, debt, and a variety of social consequences, even after they have faced the legal consequences of whichever crime they were convicted of.
Why Are There So Many Inmates in the United States?
The disproportionate number of inmates in the United States is a complex, multifaceted issue that criminal justice researchers and social justice advocates are continually working towards solving. However, many of the potential reasons that the general public assume is responsible for mass incarceration may not be as salient as we think.
In this section, we discuss several additional factors (among many) that are essential to understanding the issue of mass incarceration.

Only 9% of incarcerated Americans are held in privately owned facilities. The very idea of privately owned prisons, or people profiting directly from incarceration and therefore also profiting from false convictions, unfair sentencing, and even the pain and suffering of victims of crime, is morally questionable to many. But don't be too quick to deflect responsibility from policymakers who have drawn up the laws allowing so many people to be incarcerated in the first place. Less than 10% of inmates are held in privately owned prisons. While it is not unreasonable to argue that this is a corrupt practice, it's more like a parasite on the larger issue than the heart of the issue itself.

Only 1 in 5 inmates are incarcerated for nonviolent drug offenses. Many people believe that long prison sentences for nonviolent drug offenses are an unnecessary waste of prison resources. However, simply releasing people who are imprisoned for nonviolent drug offenses, such as drug possession, is not enough to end the problem of mass incarceration on its own.

15% of male inmates and 30% of female inmates in non-psychiatric facilities have a diagnosable mental illness. While only 22,000, or less than 1%, of the total American inmate population, is held in psychiatric facilities, a large portion of incarcerated people suffers from mental illness that is not adequately addressed by the prison system, further exacerbating the issue of criminal rehabilitation. On the other hand, there are few differences between psychiatric hospitals and other holding facilities; realistically, they function the same way as prisons do.
There is no offer to sell, no solicitation of an offer to buy, and no recommendation of any security or any other product or service in this article. Moreover, nothing contained in this PR should be construed as a recommendation to buy, sell, or hold any investment or security, or to engage in any investment strategy or transaction. It is your responsibility to determine whether any investment, investment strategy, security, or related transaction is appropriate for you based on your investment objectives, financial circumstances, and risk tolerance. Consult your business advisor, attorney, or tax advisor regarding your specific business, legal, or tax situation.