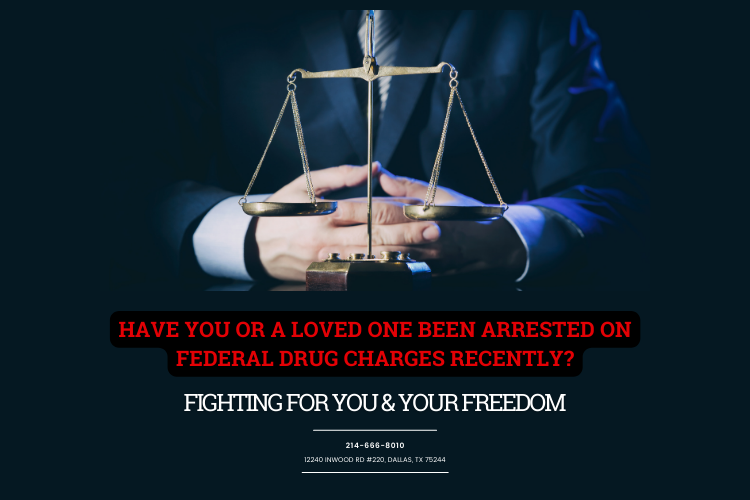 Have You or a Loved One Been Arrested on Federal Drug Charges Recently?
What you need to know if you get arrested on federal drug charges. Have You or a Loved One Been Arrested on Federal Drug Charges Recently? Here's What You Need to Know.
Have you or a loved one been arrested on federal drug charges recently?
It can be frightening and perplexing for the accused and their families.
People are frequently shocked and perplexed as to why their loved one is being accused of something in which they had no involvement.
It's important to understand that even if a person isn't a full-time drug dealer, they can still face federal drug charges.
The law states that making only one drug deal or carrying drugs for someone, even once, is illegal.
In these cases, the government must prove beyond a reasonable doubt that the accused is guilty.
This is where having a good criminal defense attorney comes in handy.
They will assess the facts and the government's evidence, and if found guilty, they will ensure that the court recognizes the accused's actual role and presents facts demonstrating that one or a few bad decisions do not define them.
Sentencing in the federal system is complicated, and a good defense attorney will work hard to ensure their client receives a fair sentence.
They will present evidence that demonstrates the accused is a good person, and if convicted, they will work to reduce the sentence so that they can return to their family as soon as possible.
It's a difficult time for families, but with the assistance of a dedicated and experienced criminal defense lawyer, the outcome can be better.
Read [Federal Drug Case FAQ Answered by Former Prosecutor & Now Best Dallas Drug Crime Defense Attorney].
If you or a loved one has been charged with a federal drug crime, don't be afraid to seek help. Contact Dallas Federal Criminal Defense Lawyer John Helms  at 214-974-3335 or send us a message so that we can review your case with you.