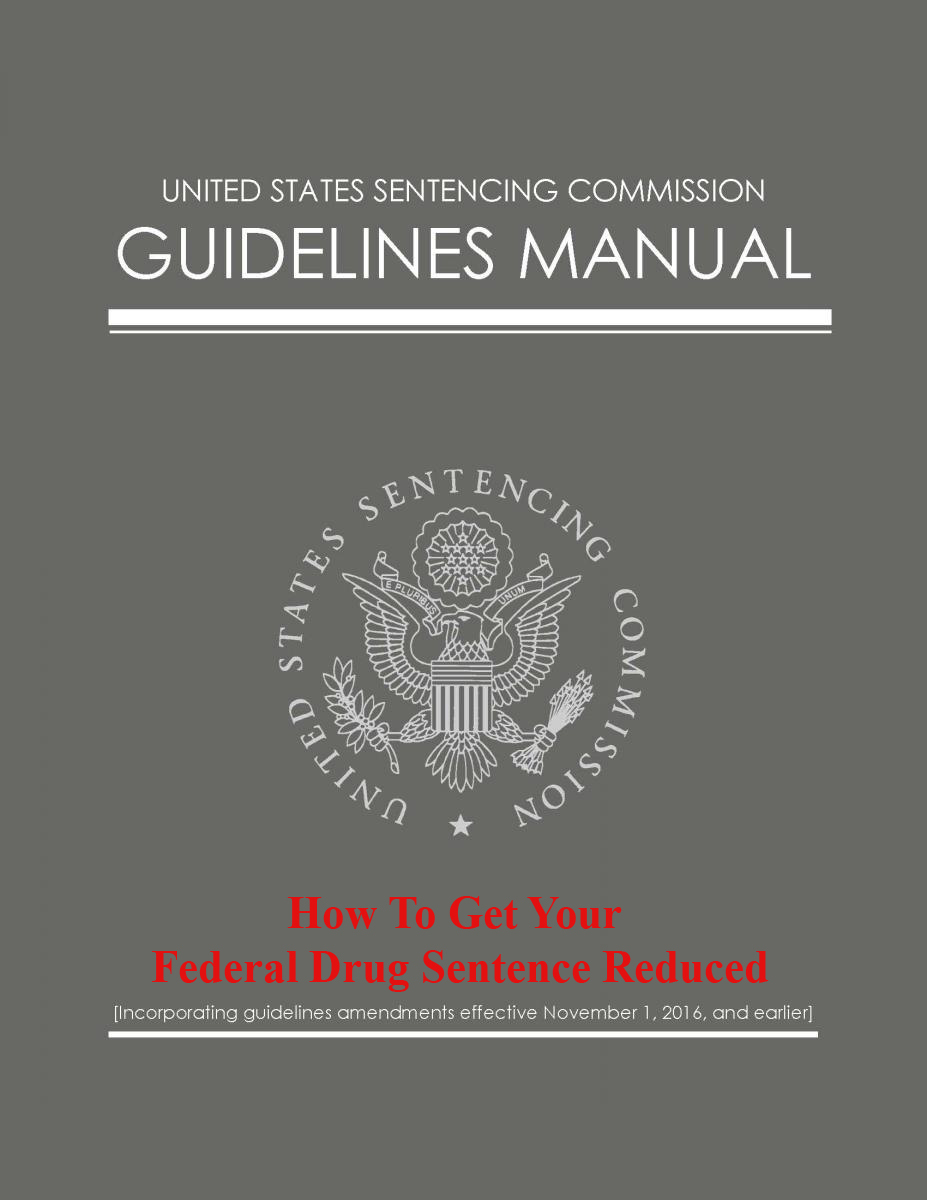 Federal Drug Defense Attorney - Getting A Reduced Sentence In Federal Drug Cases
How you can get a reduced sentence in federal drug cases after you have been sentenced as explained by John Helms federal drug defense attorney.
Federal drug sentences can be harsh says John Helms federal drug defense attorney. For many defendants, despite what their lawyer has told them, the reality of a long sentence sometimes does not really sink in until after the judge actually announces the sentence in court. Until the judge says those words, they may convince themselves that what they are being told just won't happen to them. So, is there anything that can be done after sentencing to get a lower sentence? The answer is, "Yes."  
In federal drug cases, there are two primary ways of getting a reduction in your sentence after you have been sentenced. The first involves cooperating with the government, and the second involves changes to the Federal Sentencing Guidelines after you were sentenced.
Under Rule 35 of the Federal Rules of Criminal Procedure, a defendant can receive a reduced sentence for cooperating with the government after sentencing. Like cooperating before sentencing, the government must file a motion asking for the reduction. Also like pre-sentencing cooperation, the defendant must provide "substantial assistance" to the government in the investigation or prosecution of one or more other persons in order for the government to ask the court for a reduction, and the amount of reduction the government requests is up to the prosecutor in charge of the case, says drug trafficking lawyer John Helms.
For some defendants, the possibility of cooperating after sentencing is one last lifeline they may be thrown. Cooperation usually involves giving the government information about other people that helps the government investigate or prosecute them, such as telling them about someone else's involvement in the defendant's crime or other crimes. Any information you give them must be truly helpful to the government, though.
In order to encourage defendants to come forward reasonably quickly, Rule 35 requires the government to file a motion for a reduction within one year after the judge announces the sentence in court. The only exceptions are:  (1) if the defendant did not know about the information until one year or more after sentencing; (2) the defendant provided the information within one year, but it did not become useful to the government until after one year; or (3) if the defendant could not have reasonably anticipated that the information would become useful to the government until more than one year later, and the defendant provided it promptly after its usefulness became apparent. So, if you have useful information after you have been sentenced, do not wait until it is too late to provide it.
The second major way to get a sentence reduction after sentencing is if you were sentenced under an old version of the Federal Sentencing Guidelines, and a newer version would result in a lower Guideline range. Congress passed a law to give courts this power. It is at 18 U.S.C. section 3582(c)(2).
In federal drug cases, beginning on November 1, 2014, the Federal Sentencing Guidelines included changes that reduce the Guideline range for most types of drug cases. If you were sentenced under the pre-2014 version of the Sentencing Guidelines, you may qualify for a sentence reduction based on the recent changes to the Guidelines. 
Using this statute, I recently obtained a sentence reduction of almost two years for a defendant convicted of conspiracy to distribute marijuana and cocaine. To do that, I filed a detailed motion with the court showing that the defendant was sentenced in the middle of the Sentencing Guideline range in effect at the time.  However, if he had been sentenced today, I demonstrated that the middle of his Sentencing Guideline range would have been about 23 months lower. The court agreed with my motion and reduced his sentence.
Anyone who wants to get a reduction of a sentence for themselves or their loved one should contact an experienced federal criminal defense lawyer as soon as possible. What I have described here is simplified in order to show what is possible. Either route takes skill, experience, and effort. A reduction of a sentence is too important to trust to someone who does not know how to do it effectively. If you or someone you know has been charged with a federal drug offense or want to get a sentence reduction, contact Federal drug defense attorney John Helms immediately. Call 214-666-8010.
Media Contact
Dallas Criminal Lawyer John Helms
214-666-8010
https://www.linkedin.com/in/john-helms-69172699
There is no offer to sell, no solicitation of an offer to buy, and no recommendation of any security or any other product or service in this article. Moreover, nothing contained in this PR should be construed as a recommendation to buy, sell, or hold any investment or security, or to engage in any investment strategy or transaction. It is your responsibility to determine whether any investment, investment strategy, security, or related transaction is appropriate for you based on your investment objectives, financial circumstances, and risk tolerance. Consult your business advisor, attorney, or tax advisor regarding your specific business, legal, or tax situation.